Counting down to 'Evaluating Digital Citizen Engagement: A practical guide'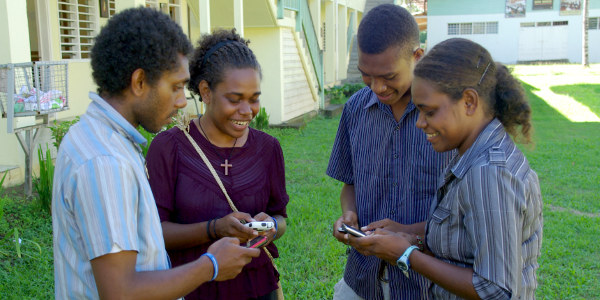 Last year, Aptivate led a consortium of researchers and practitioners (including IDS and ICA:UK) to explore the role of technology in citizen-engagement and participation in the development sector, and how to evaluate the success of such activities (the work was commissioned by the World Bank's Digital Engagement Evaluation Team, led by Tiago Peixoto).
The guide was researched, developed and written by the multidisciplinary team of Matt Haikin (Aptivate), Savita Bailur (now at Caribou Digital), Evangelia Berdou (IDS), Claudia Lopes (now at Africa's Voices), Jonathan Dudding (ICA:UK) and Martin Belcher (now at Palladium Group).
The result - 'Evaluating Digital Citizen Engagement: A practical guide' will be published in electronic form on the World Bank's Open Knowledge Repository any day now.
The Guide forms part of the recommended reading for the World Bank's high profile Coursera course Citizen Engagement : A game changer for development? (if you haven't registered there's still time - next week is all about innovation and technology).
So what can you expect to find in the Guide...
Practical tools and guidelines for use in evaluating or designing activities in the expanding field of digital citizen engagement 
Resources for anyone seeking to better understand the role of digital technology in citizen engagement. 
Five 'lenses' you can use to explore different perspectives through which digital citizen engagement might be viewed (Objective, Control, Participation, Technology, Effects)Detailed advice and tips specific to technology and citizen engagement through every stage of a typical evaluation lifecycle (Scoping, Designing, Planning & Implementing, Analysing, Sharing, Reflecting & Learning) 
Toolkits to help you design your own research questions and evaluation designs 
Expert tips and contributions from a range of academic and industry experts including Duncan Green (Oxfam), Lily Tsai (MIT Governance Lab), Rebecca Rumbul (mySociety), Peter John (University College London), Tim Unwin (University of London), Linda Raftree (Kurante), Renee Wittemyer (Intel), Adebusoye Anifalaje (BAO/HISP), Thomas Bjelkeman (Akvo), Carla Bonina, (ILDA), Robert Chambers (IDS), Levi Goertz (VOTO Mobile), Leslie Groves Williams and Eleanor Harrison (Global Giving UK), Eric Meerkamper (RIWI Corporation), Amy O'Donnell (Oxfam UK), Valerie Oliphant (SIMLab), Nimmi Rangaswamy (Indian Institute of Technology), Loren Triesman (Indigo Trust), and Leah Rosenzweig (MIT Governance Lab) 
A wealth of references and further reading
Read the guide now
UPDATE 25th Feurary 2016: The guide is now available, click the button below to take a look.
Need more hands-on help? 
Aptivate can facilitate workshops with you and your staff, partners, donors or end-users to help you design or evaluate how best to use ICTs in your own citizen engagement and participation work - we would love to hear from you.
Photo from Australian Aid Photolibrary